We are the

infrastructure for fashion

in the

circular economy
"The 'take-make-waste' approach to production and consumption is not only unsustainable, but increasingly uneconomical — for consumers, producers and the environment."
Source: BlackRock (Understanding the importance of the Circular Economy)
How fashion in the
circular economy

works
In the circular Economy, ReCircled allows for clothing and accessories to be put back to use.  Rather than going to a landfill or shredded for scrap, the ReCircled process keeps these items at their highest value, which is a core value of sustainability. 
ReCircled facilitates the transition from a linear to circular model for the world's foremost luxury brands.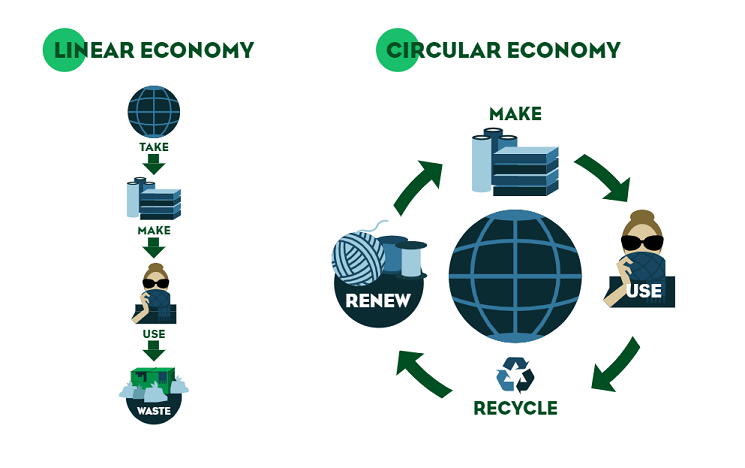 The costs to society are just

too high.
That's why ReCircled and its brand partners are working to create new infrastructure and recreate the fashion industry as we know it. We believe in a 3-part system that will allow for implementation of a circular economy in fashion.
1 ) INCREASED UTILIZATION
Clothing that can be used longer through sharing, swapping, rental, repair, & resale. 
2) SUSTAINABLE INPUTS
Materials that are safe, reusable, and environmentally beneficial.
3) ALIGNED FOR CIRCULARITY
Designing, sourcing, manufacturing, and using apparel in a manner that enables the disruption of the destructive linear model in fashion.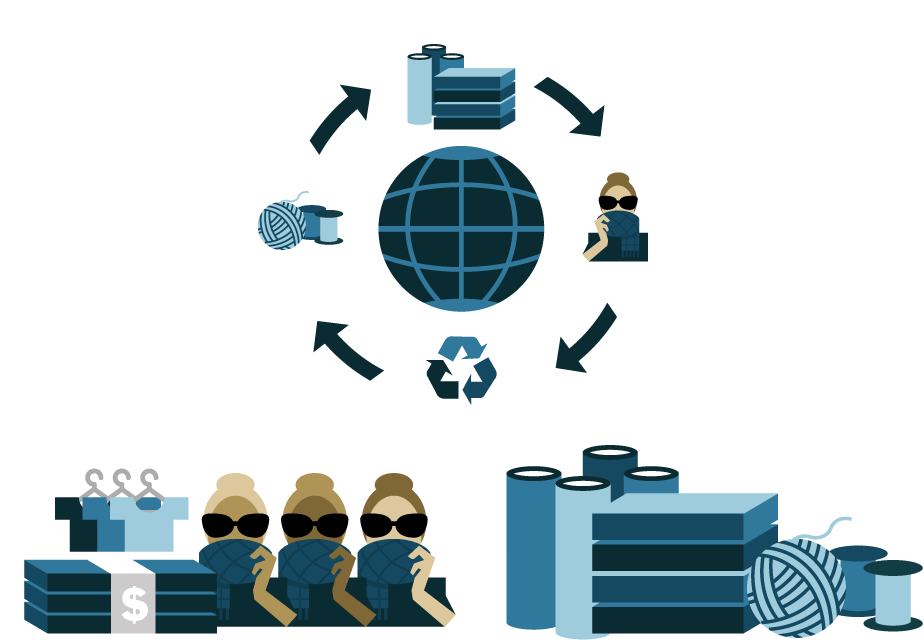 Our process is the solution.
01
Boxes of Apparel, Handbags and Shoes are received. Through our proprietary sorting process, items are marked as Usable or Unusable.
02
Unusable items are typically damaged beyond repair or cannot be cleaned. These are sent to our recycling partners to be reconstituted into raw materials and new fabrics.
03
Usable garments are cleaned using the latest waterless CO2 cleaning technology, and any damages to the garments are repaired.
04
Once cleaned and repaired, usable items are then photographed and readied for resale
05
Inventoried items are listed for sale on custom resale sites made for each brand or sent to designated stores.
06
Items purchased online through e-commerce are boxed and shipped directly to the customer.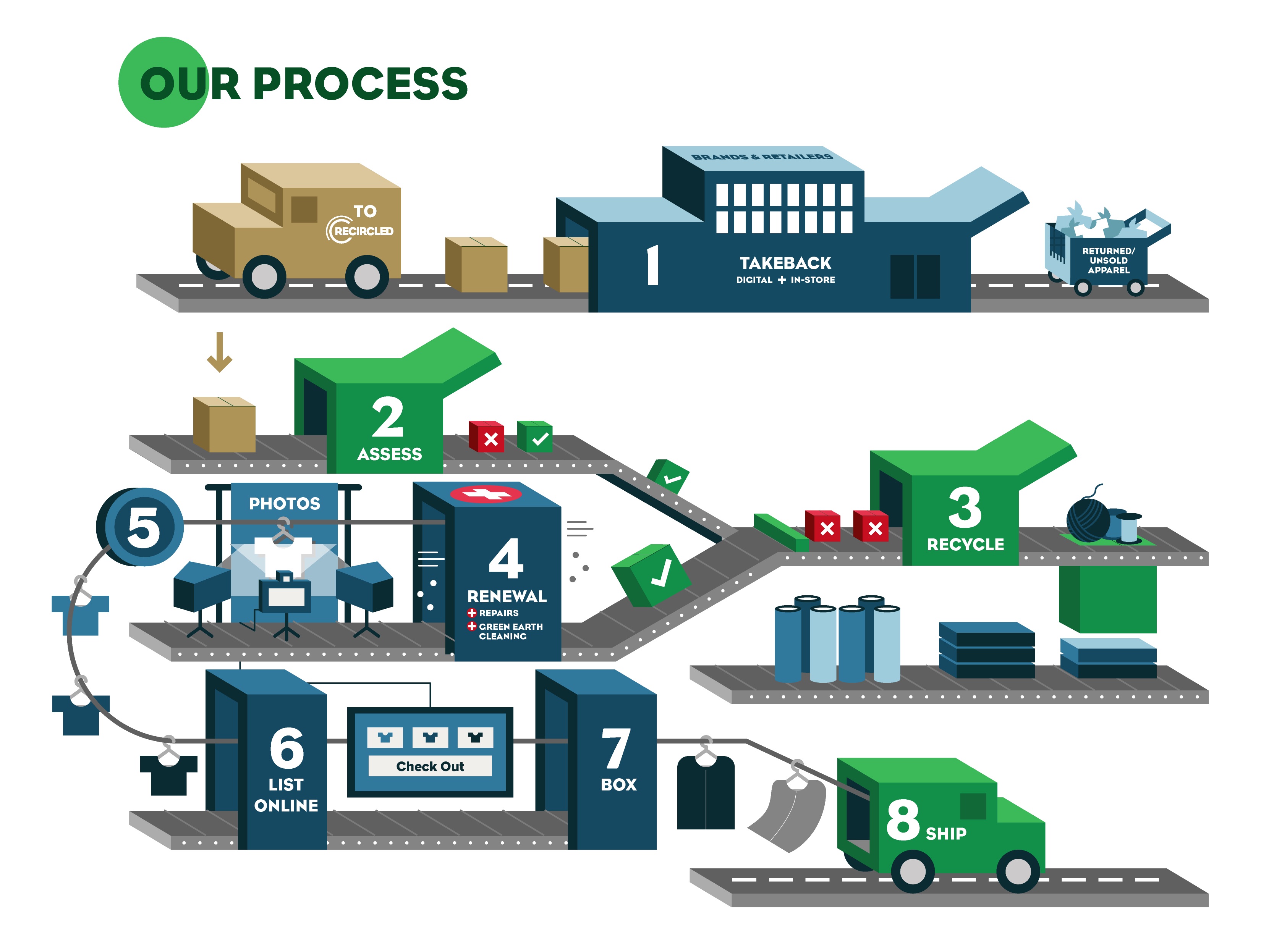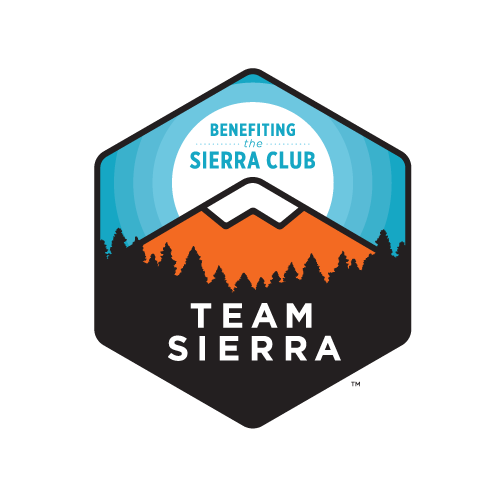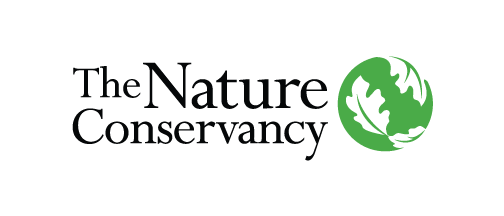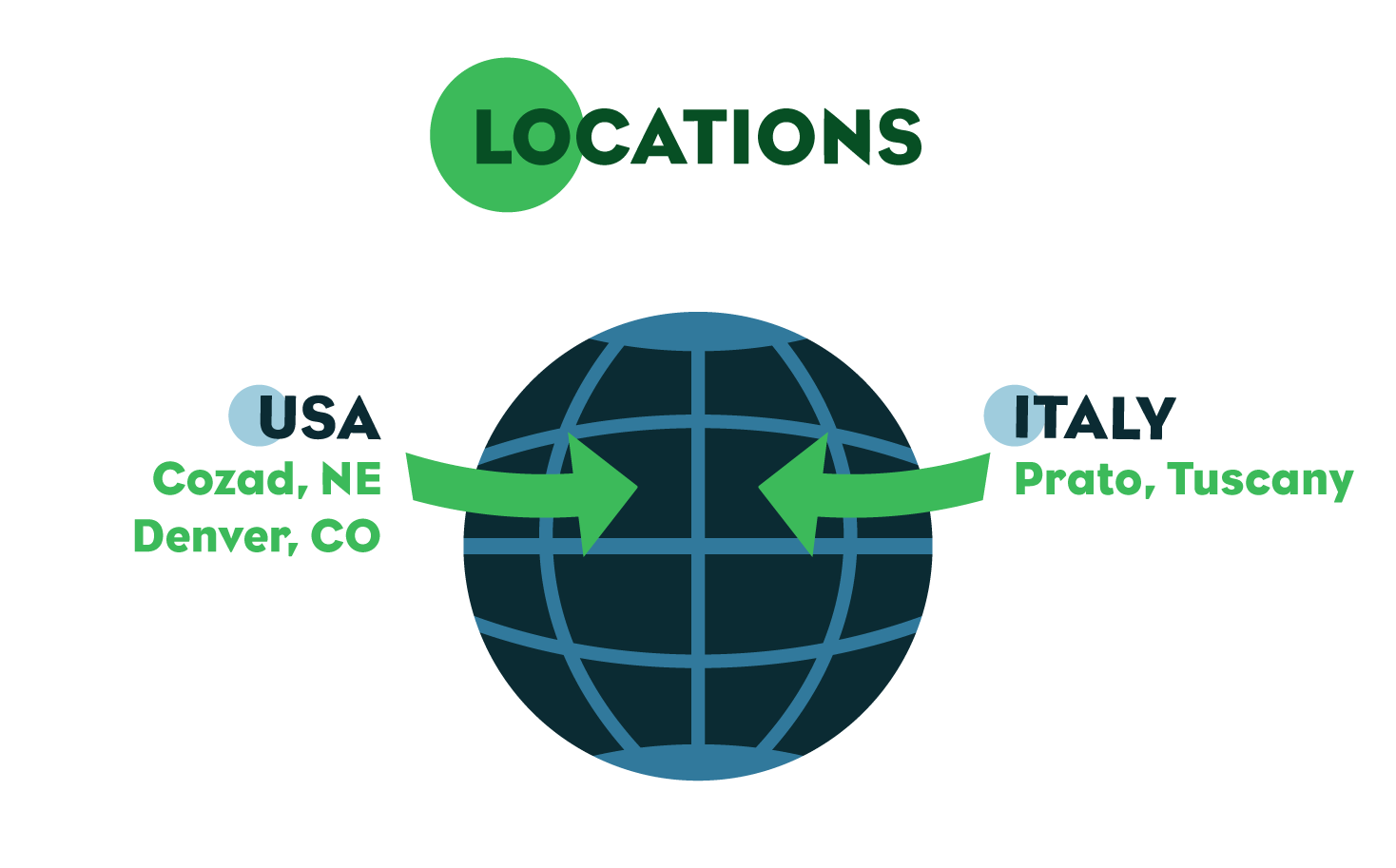 Cozad, NE
The first ReCircled location is located in nearly the exact center of the US, allowing for easy logistics from all corners of North America.
Denver, CO
Denver is home to our company headquarters where we coordinate all brand partnerships.
Prato, Italy
Located in the hub of decades-old suppliers to the fashion industry, who have been recycling yarns and fabrics for many years.  With this location we are able to leverage the expertise that already exists.